About ELC | Family of international schools Bangkok
There are reasons why we stand out
Established in 1984, ELC Family of International School's belief that 'a child's joy of learning is the measure of our success' is reflected in the optimism our children feel about the process of learning. At ELC we foster the growth of each child through an inquiry based approach to learning. Set in environments that support both teaching and learning our children are able to engage in a meaningful way with  the world around them. ELC Family of International Schools is made up of five different campuses situated centrally in Bangkok and north of the city, supporting children from 18 months to 11 years of age.
Well thought-out international education in peaceful campuses.

Suzanna - From Germany
1.
peaceful and green environment
Peaceful and green gardens surround enchanting school buildings: Children have the opportunity to observe birds, butterflies, caterpillars and other such visitors that often come to these lush habitats for learning. Four of our five schools are located in Thonglor and Phrom Phong, the centre of Bangkok's residential area, and the other, The Country School, is a stone's throw away from the expatriate town Nichada Thani.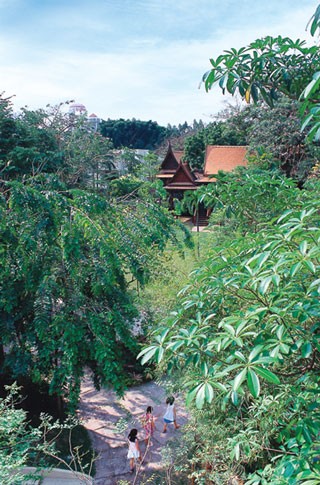 2.
world-class education
We offer a broad, rigorous, and enriched international curriculum for children from 18 months to 11 years of age. Our international preschools, kindergartens and primary school are known as a solid foundation for entry into the top international schools in Bangkok, as well as a seamless transition to school's world-wide. Our curriculum puts an emphasis on academical and creative thinking, whereby all curricular subjects are inter-connected through project, giving the students a deeper understanding that literacy, mathematics, physics, biology, and visual arts to name just a few bring a deeper meaning to learning.
3.
small schools, small class sizes, smart choice
Our personal approach resonates in all we do. The small size of our schools ensures all students and parents are known, giving every one in our care the personal attention they deserve. Every student is able to achieve their full potential enabling them to become a harmonious individual as they participate in life both inside and outside of their school community.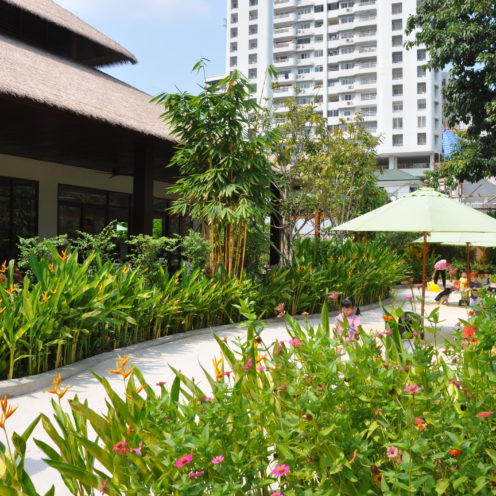 4.
accredited schools
This is the summary of the report from CIS/WASC Accreditation Team: "In summary, this is a school with many important strengths that should be celebrated enthusiastically and often by its stakeholders. Most significant of these strengths is not the fascinating architecture, the qualified staff or the visionary leadership -though these are significant. Rather, the outstanding feature of the school is the total effect it has had on children." CIS/WASC Accreditation Team.
5.
state of the art facilities
Our state of the art facilities have been intentionally designed for growing children from 18 months to 11 years. The accessibility, challenge, and scale of the outside environment for both play and sports support the physical and social development of each year group. Spaces, some open, others private, allow the children to play games together, or find a sanctuary when needed. Ateliers, zones for research strategically placed throughout the school are specifically designed to encourage a student's curiosity, and provide a back-drop for enriched learning to take place.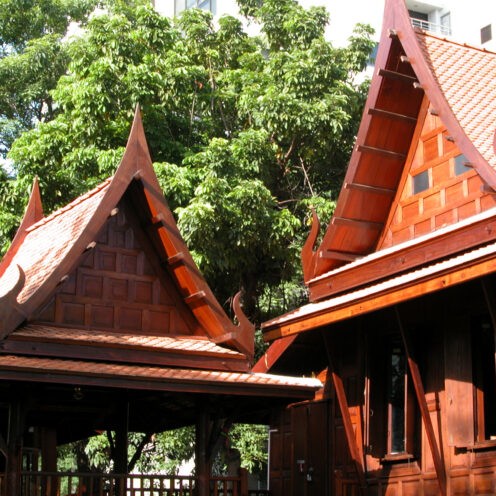 The outstanding feature of the school is the total effect it has had on children.

CIS/WASC Accreditation Team
6.
we build confidence
Our belief that all students have the possibility to succeed, and feel valued for their contribution to both the learning environment, and school community influences all decisions in developing our unique approach. We understand that each student has a wealth of knowledge, and experience that shape who they are, their individual learning style, and we celebrate the uniqueness of each, and every one of our students. We encourage mistakes, celebrate successes, navigate conflicts with grace, and send a clear message to all that each and every one of them are the reason we celebrate diversity. Our students are joyful - joyful when they come through the gate each morning full of curiosity of what the day may bring, joyful about learning, but most importantly they are joyful because they inherently believe in themselves.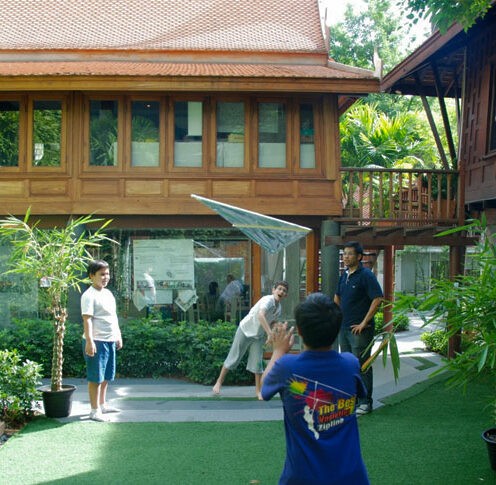 7.
caring student support & programmes
Our comprehensive team of highly qualified specialists work together under one roof at ELC providing children with opportunities for growth that intertwine with life inside the classroom. Open lines of communication between specialists, parents, and teachers result in optimum support for our students, challenging them to reach their full potential, while enhancing their personal growth and well-being.
8.
highly qualified & committed teachers
We understand that our greatest resource is our teachers. Carefully, selected, high qualified, and experienced they come from almost twenty countries, giving ELC a true international flavour. Our teachers understand the importance of building relationships with their students and families. They skilfully engage their students in meaningful ways by encouraging them to approach learning in a multitude of ways. Ongoing professional development ensures that they continue to grow professionally, giving their students the optimum learning experience possible.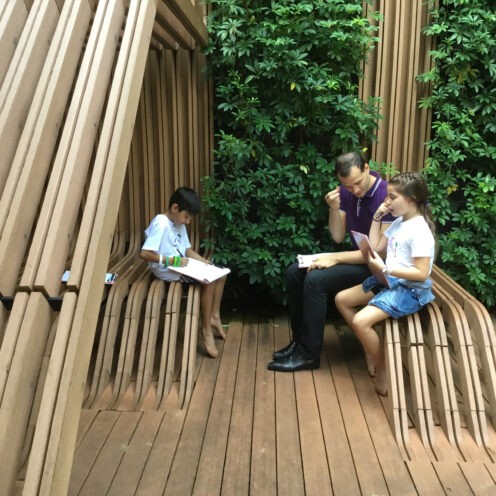 9.
learning is extraordinary
Teachers, and children,  along with our highly competent pedagogical research team, work in collaboration to form a special kind of place, a community of learners where everyone is invited to grow in mind, and sensibility, and engage in meaningful dialogue to deepen their conceptual understanding of the real world, and possible worlds of the imagination.  'Project' provides the avenue for our students to build knowledge through rich, intentional, and well orchestrated transdisciplinary learning.
10.
wonderful life on prime locations
Upon your arrival in Bangkok you unexpectedly happen upon a blossoming world-class city, and all of the amenities that come with it - world-class hospitals - state of the art shopping venues - culinary delights from all over the world. You may no longer find Thailand's famous pachyderms roaming the streets, but there are still remnants of days gone by, you just need to look a little harder for those treasured places. And, just steps from the all the city campuses there are coffee shops galore, the debate still out about which one is the best. And, should you decide on a home in Nichada Thani, within minutes the BTS will whisk you into one of the most interesting metropolises in the world.
Vision and Mission Statements
ELC's Vision Statement
Cultivating creativity, valuing difference, empowering minds, striving to build a global community.
ELC's Mission Statement
Enriching minds through purposeful reflection, critical thinking and creativity.
Learning to wonder, inquire and question through Project, expressive languages and engaging academics.
Celebrating individuality, culture and diversity through the image of the child.
read more
our schools
Primary school
Explore The City School. One of the leading international schools in Bangkok for children 3 to 11 years of age.
view school
Kindergartens
View our beautiful international kindergartens in Bangkok for children 3 to 5 years of age.
view schools
Preschools
Discover our unique international preschools in the heart of Bangkok and Nonthaburi for children 18 months to 3 years of age.
view schools
Get to know us
We will be happy to get in touch with you. Please feel free to contact us.