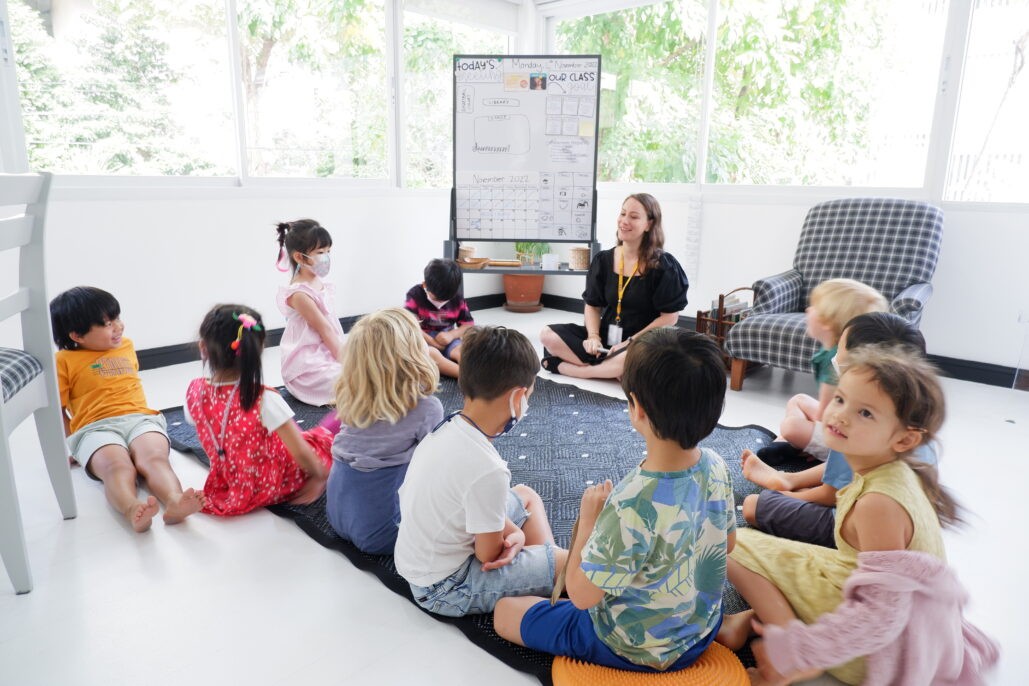 How do our Morning Meetings set a child up for social-emotional and academic success?
16 November 2022
Every morning our children and teachers gather together in a circle for their Morning Meeting, which is composed of four intentional elements: Greeting, Sharing, Group Activity, and a Morning Message.
The Morning Meeting builds a democratic learning community; children are given the space and time to listen, discuss, and exchange ideas and perspectives. These different elements allow for a variety of opportunities to build the classroom community, set expectations, and develop social-emotional and academic skills.
Beginning with the 'Greeting', all children are met with a sense of belonging and acceptance as they are welcomed into the group. This sets the tone for respectful learning and establishes trust for the whole school day. The 'Sharing' element allows children to share stories, ideas, and important experiences or events in their lives with their peers and practice their active listening skills and inquiry, cultivate empathy, and build up their own self-esteem.
Group Activity: everyone participates in a short, fun activity that fosters community spirit and helps the children practice social and academic skills. This might include playing a game, conducting a class survey, or singing a song, for example, which can incorporate literacy, mathematics, problem-solving, exploration of new concepts, and more, through cooperation, interactive play, and self-expression.
Morning Message: finally the children learn about the upcoming schedule for that day and develop language skills by reading and discussing the messages prepared and written by their teacher.
The Morning Meeting is a crucial daily ritual for the children that integrates and solidifies their social and academic learning and their sense of belonging; it is a 'foundation for every lesson, every transition time, every lining-up, every upset and conflict, all day and all year long.' (Kriete, 2002).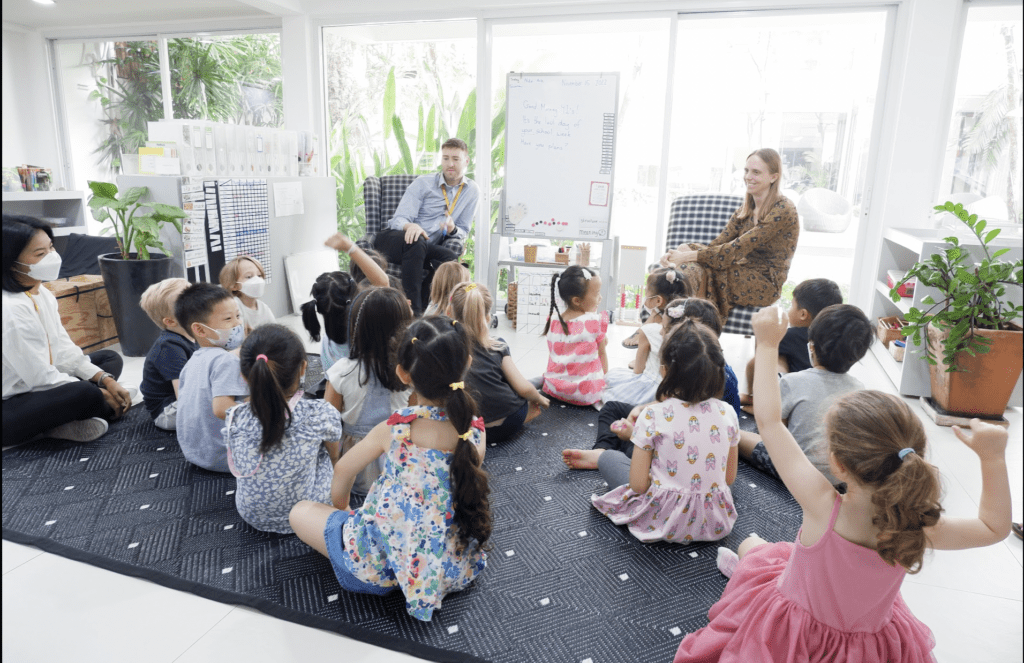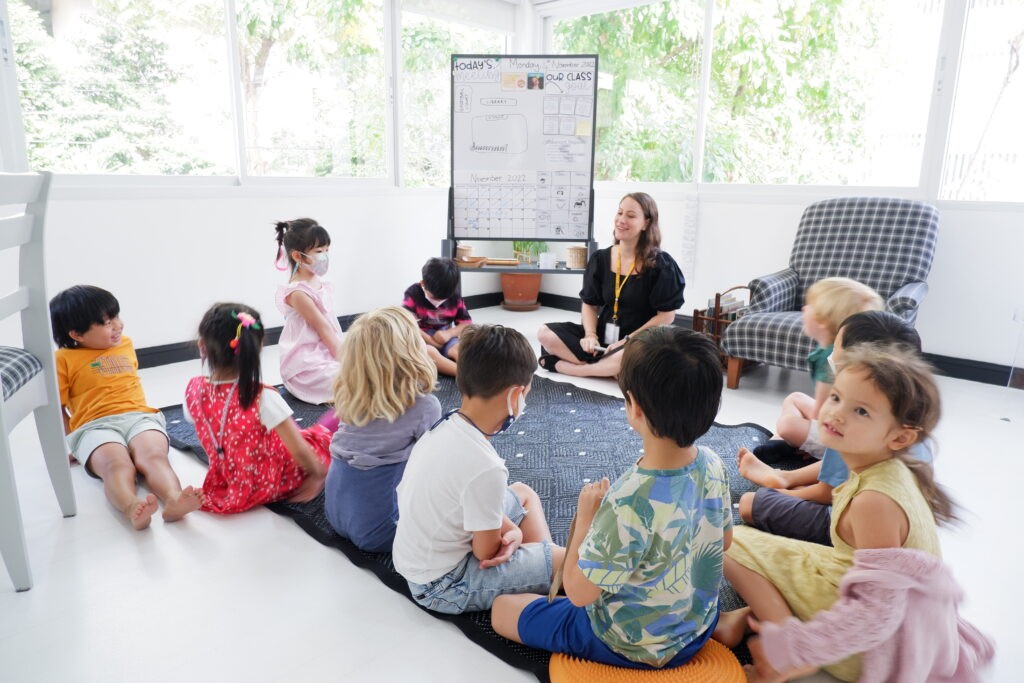 Share on