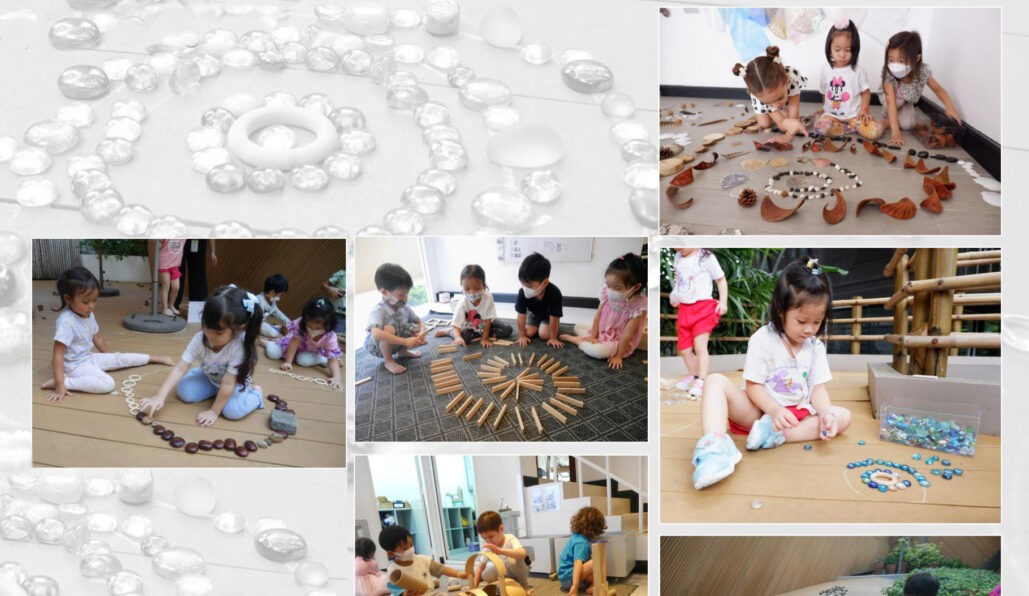 Project Learning Journey Kindergarten 1: Beauty In Patterns
1 June 2023
In Ellie and Sarah's class this year, the children have been exploring beauty in patterns for their Project.
At the beginning of the year, the children became fascinated by the patterns in the leaves they collected in the playground, and were invited to explore their interests further. The children set about organising and categorising objects, both natural and man-made, according to their attributes, and they experimented in creating various patterns of their own using manipulatives in the Math Centre, by sounding out musical patterns, and translating growing patterns of spirals and concentric circles into whirlpool experiments in our Water Atelier.
Extending their research, we began to consider patterns from cultures around the world, focusing on textiles. The children channelled their exploration of patterns by practicing weaving and delighted in creating their own beautiful wall hanging with strips of fabric and yarn for our Art from the Heart auction.
Inspired by the geometric patterns of Asia and Africa, we challenged the children with designing and creating their own lino stamp and pattern print, which required careful collaboration. But we didn't stop there! Using a textile design app, we invited the children to apply what they had learned: each child hand created art with pastels, paints, and markers, which was then scanned and manipulated, through the app, into extraordinary kaleidoscopic designs.
The children voted for their favourite design, which was printed and made into pillow covers – their very own ELC cultural print!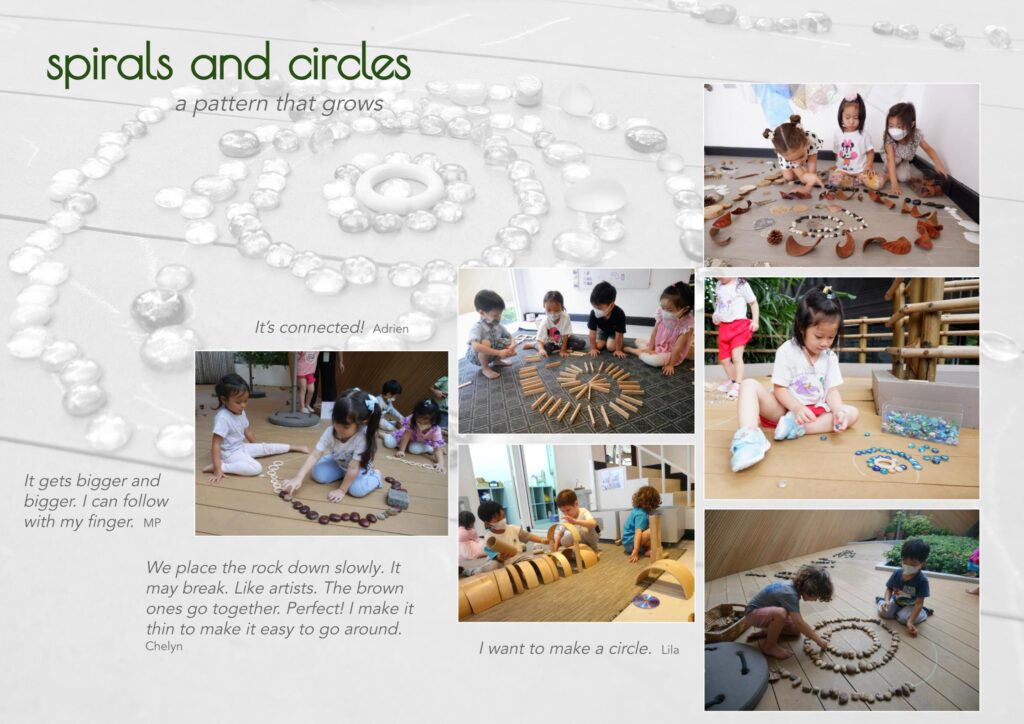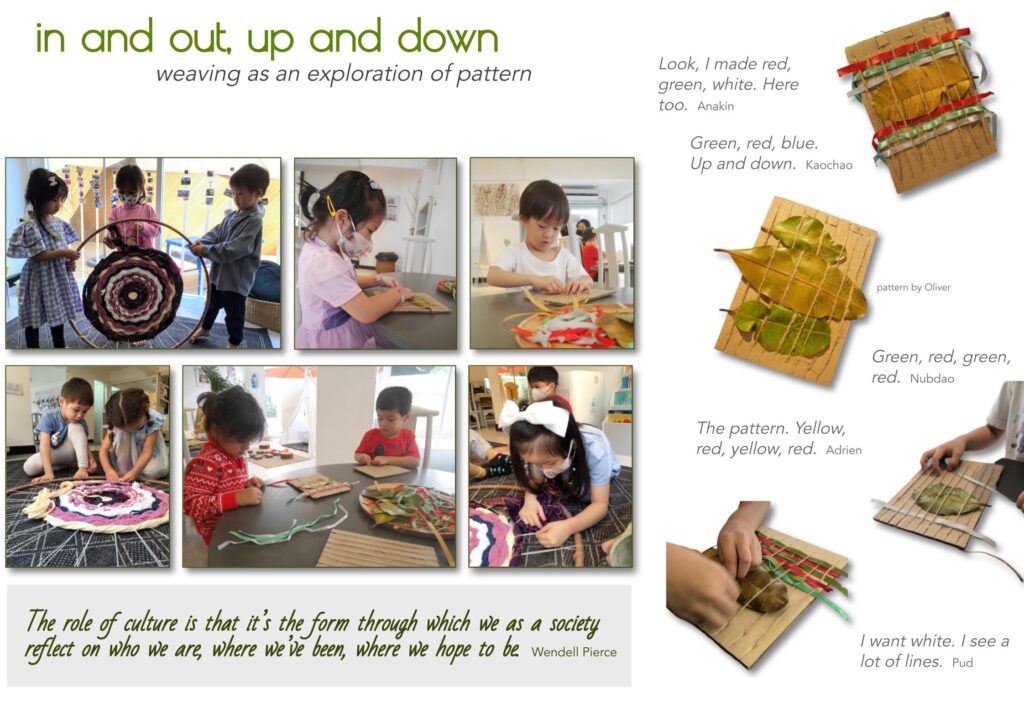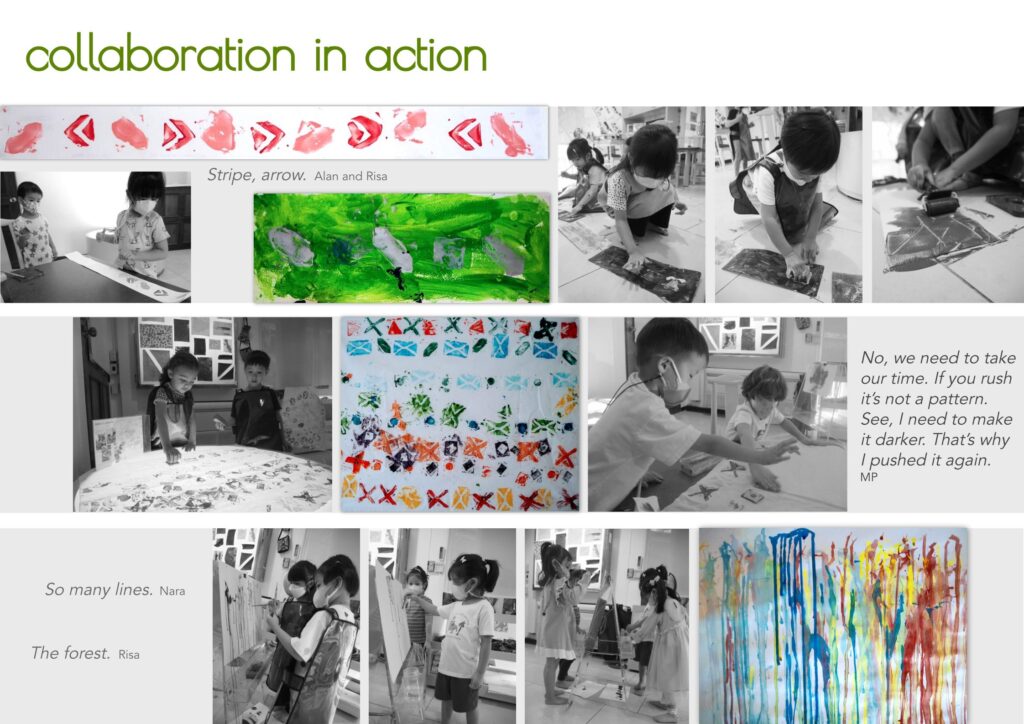 Share on