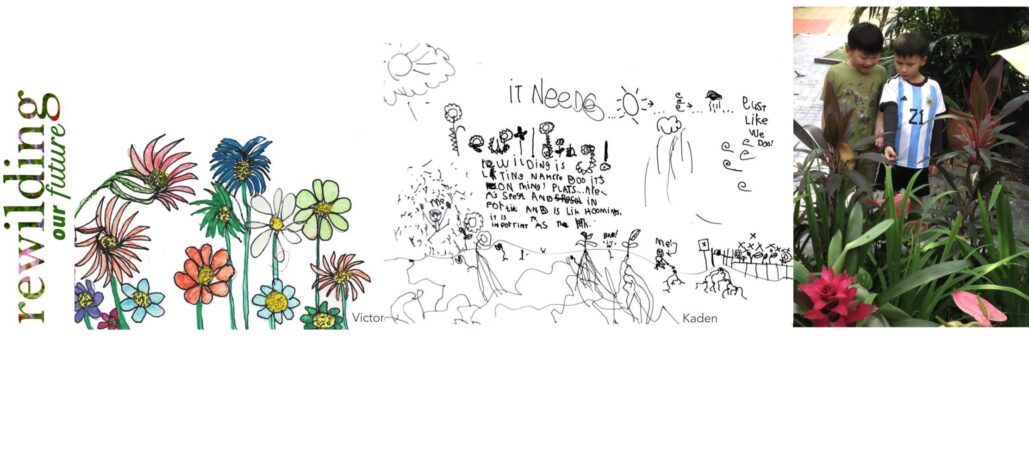 Project Learning Journey Y2: Rewilding
7 June 2023
Our Year 2 classes collaborated on a beautiful Rewilding Project this year. At the beginning of the year, each class set off in the world of botany researching their own particular interests: the relationships between colour, light, and plant life; the journey of a seed; and the form and function of florals. They were given the opportunity to develop a deeper understanding of the natural world and also develop important scientific skills and knowledge, ranging from photosynthesis experiments to endoscopic examinations of seed pods!

The children shared their expertise with each other across the classes and were invited to extend their understanding into a contemporary and rich zone of research: rewilding, a progressive approach to conservation whereby we let nature take care of itself to create more biodiverse habitats.

The children developed their knowledge through texts and documentaries and enjoyed working with several experts: Tarsha Finney, an urban architect and rewilding specialist from the UK, Dan Goustan Bodin, a landscape architect and rewilding expert from the Green Lung here in Bangkok, and one of our very own parent experts, Robert Hoglund, who talked with the children about the impact of our carbon footprint.

Through their extensive research and conversations, the children were eager to apply what they had learnt, test out their hypotheses, and implement their designs. The teaching team presented the children with an empty space at ELC, and together they developed an action plan to rewild.

Every day the space was buzzing with activity. The children mixed and laid the soil; launched seed bombs; hung plants and vines to attract insects; built a pond to attract frogs; created a mosaic bird bath; hung mirrors to attract more light to our plants; all surrounded by a beautiful bamboo playground welcoming squirrels and birds.

An extraordinary project of commitment, passion, and collaboration, in which the children have stepped into global action to better the world.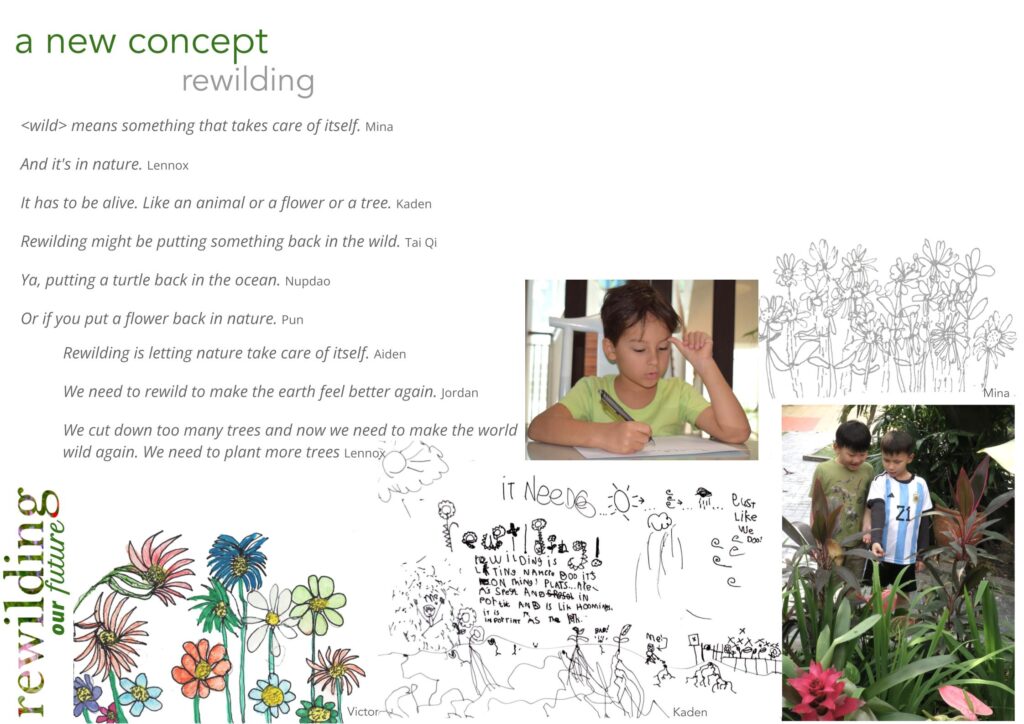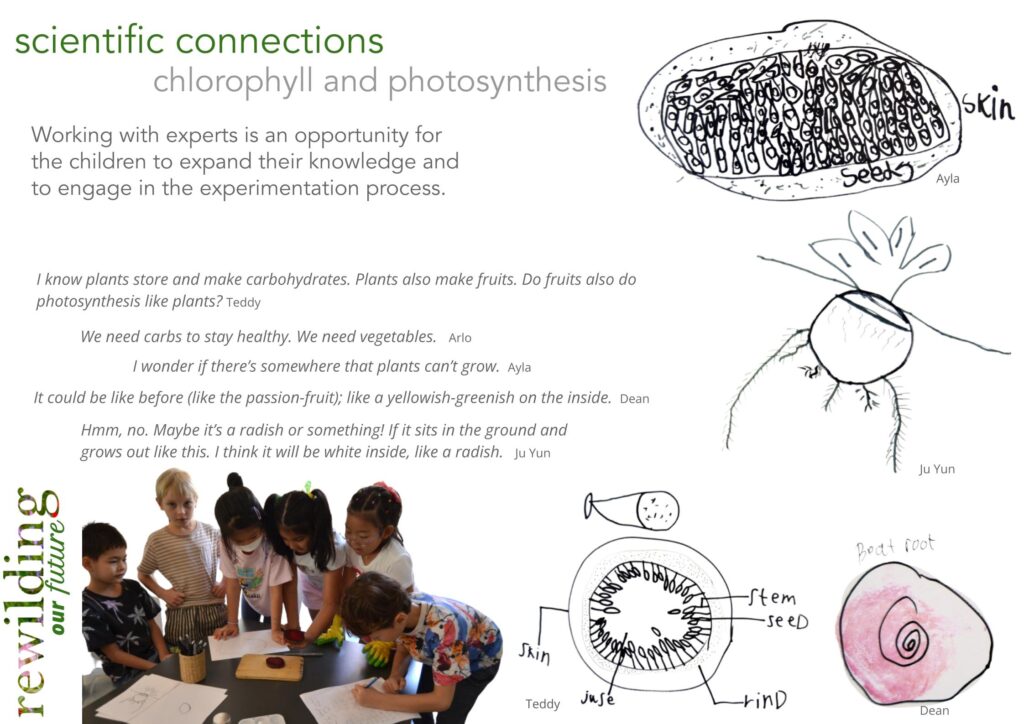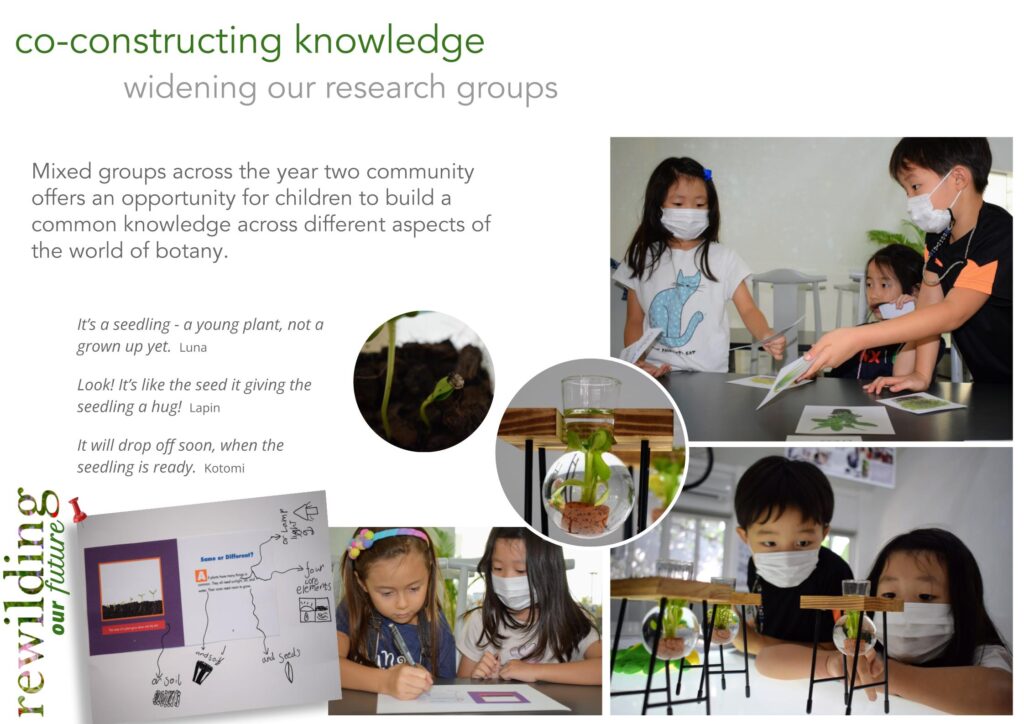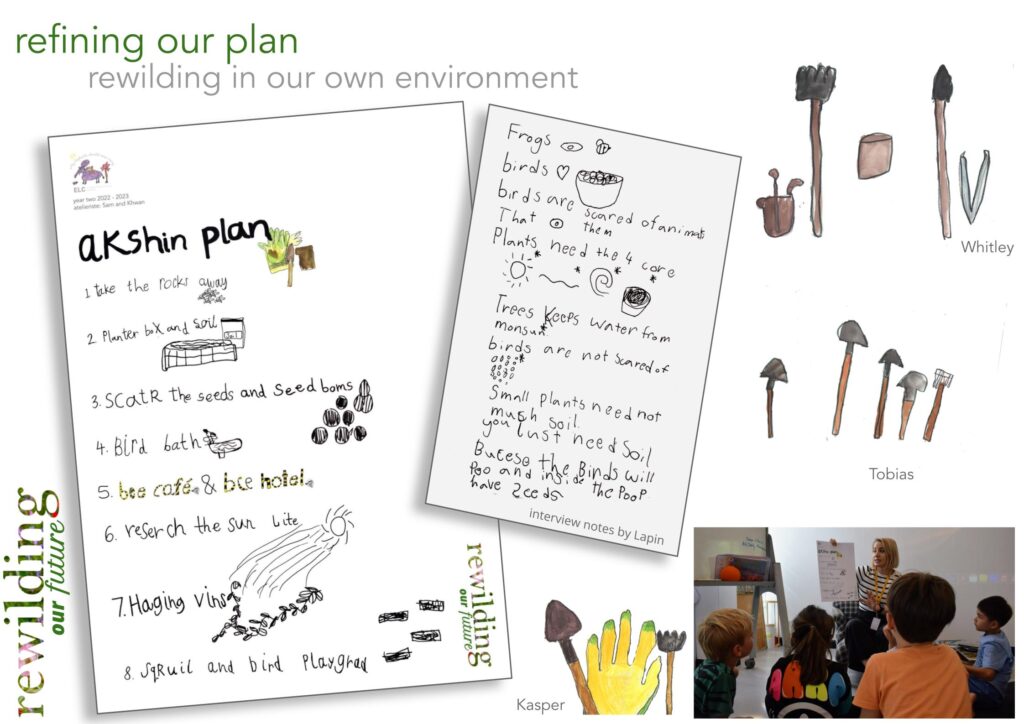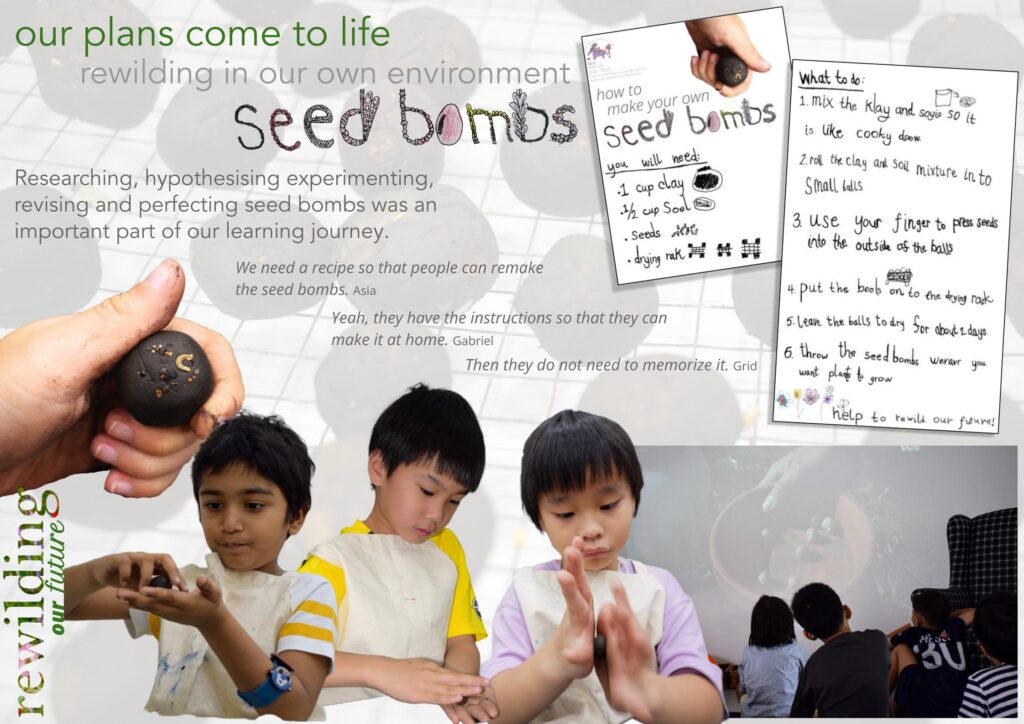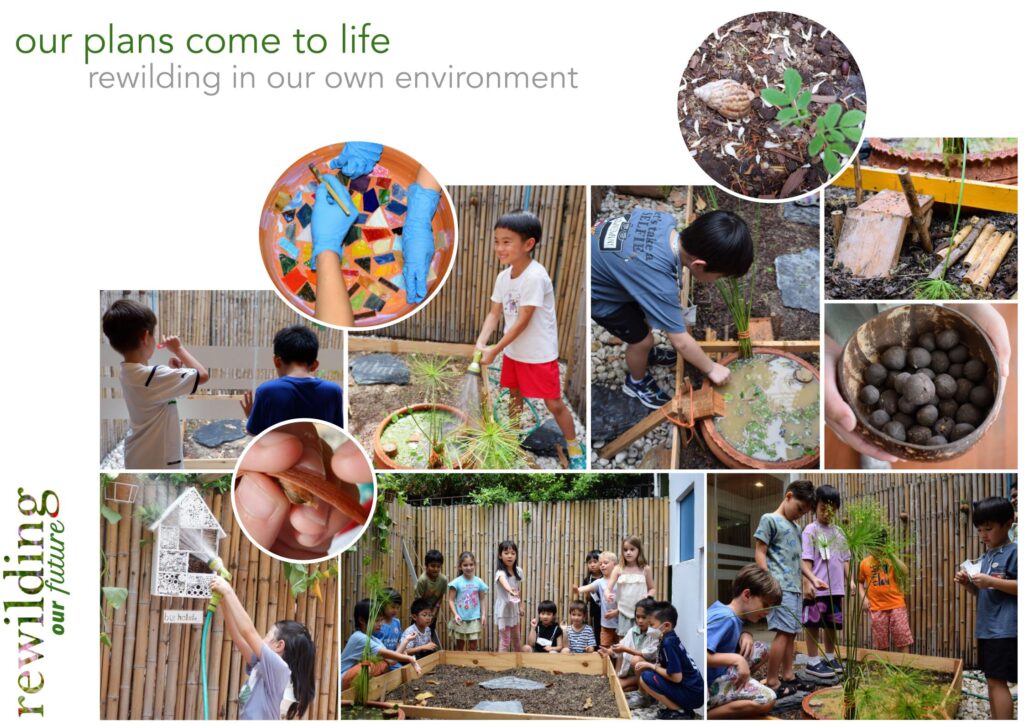 Share on