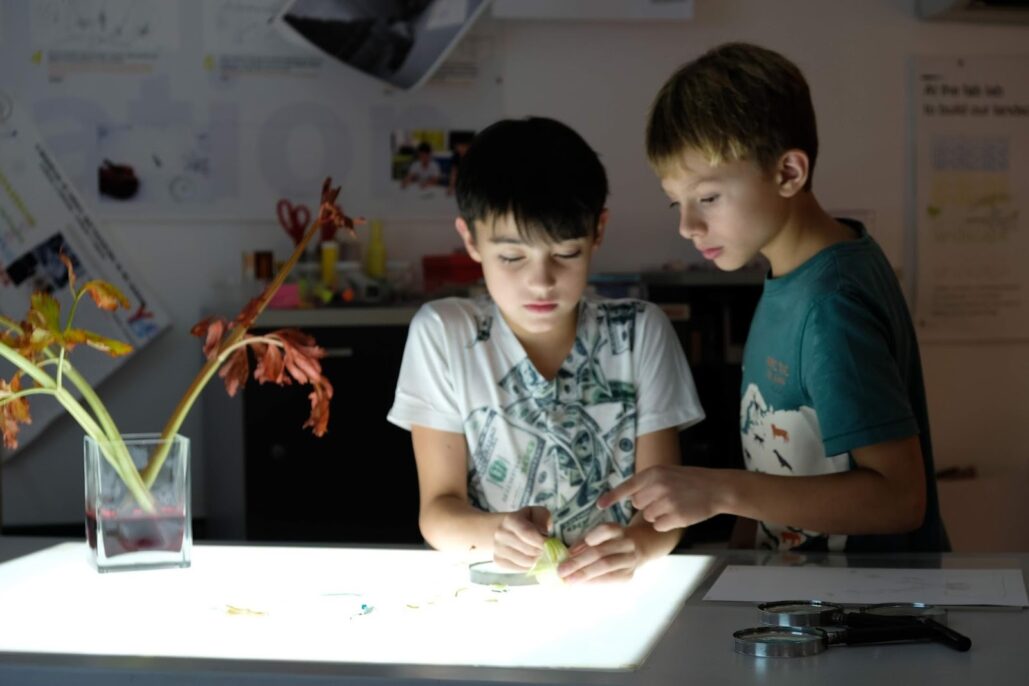 What is 'Project'?
25 February 2022
'Project' is at the heart of ELC; it is at once an overarching topic which connects all disciplines and a learning process whereby students and teachers co-construct knowledge. Each year group works within an overall high-conceptual project topic such as 'Nature and Technology' or 'The Universe', for example, and Project begins with the children's interests and curiosities that have been sparked by their particular year topic. The children's theories and ideas evolve in dialogue with the teacher, coordinator, and atelierista, and together we narrow down in focus to design a bespoke 'Project' for each class or smaller groups within the class.  Throughout the course of Project the educational team and ELC's pedagogical consultant engage in discussion about its direction and help provide opportunities for the children to seek the richest avenues for learning within the topic context. Lea Mai, Head of Teaching and Learning at ELC, explains that Project is thus 'highly personalized, intrinsically motivating, and empowering for each child.'

The experiential learning process is bilateral. For the teachers, Project involves observing and listening to the students whilst deciding how best to provide learning experiences that integrate the children's ideas with opportunities for developing deep understandings, guiding without strictly designating the final goals, and making adaptive teaching decisions, all in collaboration with the project coordinator and atelierista. For students, it is a process of discussing, listening, doing, problem solving, reflecting, formulating theories, all in collaboration with each other, their teachers, and atelierista. What distinguishes Project is that the students are able to draw upon all concepts, tools, and forms of expression from mathematics to art, biology to music, to interrogate their questions and problems and design possible solutions. 

Whilst Project is intentionally an organic learning process, it is given a sense of discipline through the tenets of a research framework including exploratory questions, construction and testing of hypotheses, and self-evaluation. A central component of Project at ELC is pedagogical documentation whereby the teachers record the learning processes of children and illustrate the formative elements of Project. All around ELC you will find representations of the children's thinking and this documentation can take the form of direct quotations and transcripts of conversations, samples of their work, drawings, and photographs. Walking through the school you will be able to see many of the finished Project designs interwoven into the environment serving to illuminate the space, provide a solution, and to provoke the senses and imagination. Documentation respects the beliefs, assumptions, and thought processes of the children, provides an opportunity to reflect on teaching approaches, and creates an historical repository for educator dialogue. Above all, documentation is testament to the Image of the Child – integral to the ELC approach: it is a 'pedagogical philosophy for knowing and valuing children.' (my italics, Turner and Wilson, 2010).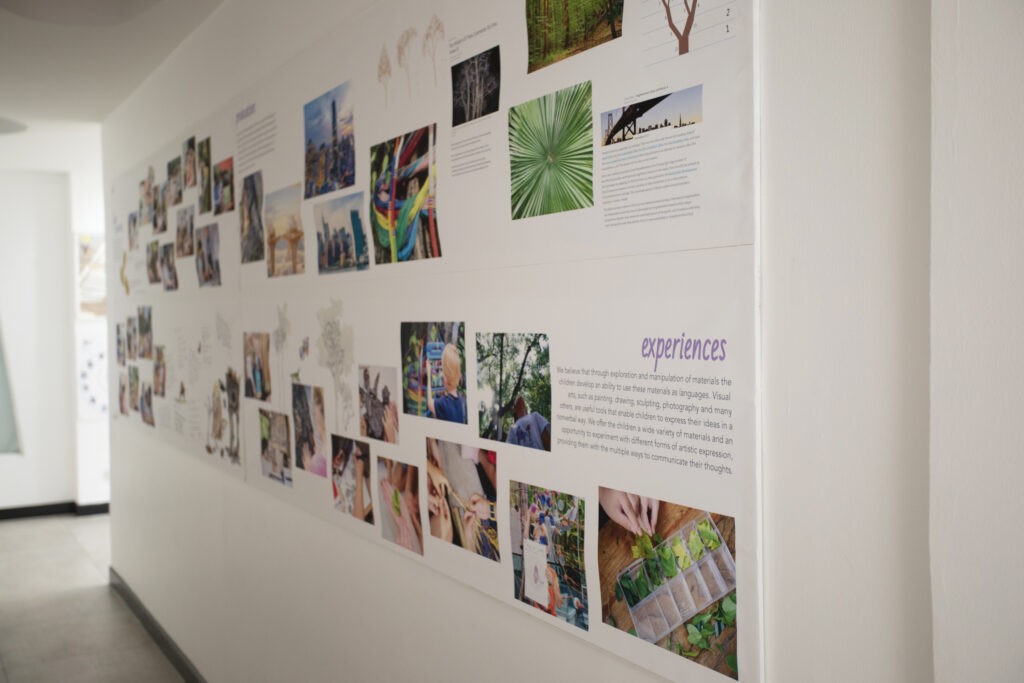 * Images prior to COVID-19 protocols
Share on